On March 4 I varnished the Music Mural at Edgefield.   
It  has been a rare and wonderful opportunity for me to repair, restore and enhance a mural I originally painted 25 years ago.  The damage created by the flooding water demanded restoration and repair.  But it also gave me the chance to improve on the original, incorporating portraits of people important to McMenamins, adding detail to original figures, and significantly altering the background to a dramatic starry blackness.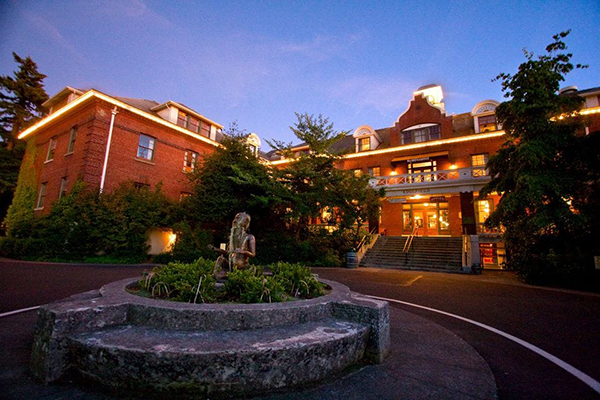 It also reminded me of how much I enjoy Edgefield and all the people there. Not only is one in a unique structure, surrounded by gorgeous gardens and filled with art, but I also had total support and assistance from everyone involved, and it made a challenging  job so much easier.  
I sealed it up with varnish and hope it continues to tell this story for a good long time. 
Thanks to all,  Jenny.
Click on the following thumbnails to see a gallery of the Edgefield Music Mural!